Services
ERP Solutions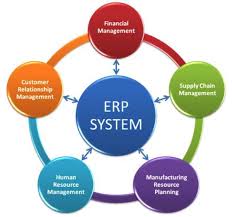 We are pleased to inform you that we are the Channel Partner (CP) of EfroTech since July 1, 2014.
Company Profile
At EfroTech, we specialize in delivering business productivity solutions on the Web-Based, Client-Server and SAAS/ASP models.
EfroTech is completely focused on providing customized and packaged web and client-server based marketing and management solutions to the FMCG and HCFD – Healthcare, Confectionery, Financial and Distribution industries.
We are a global software solutions supplier for Fortune 500 FMCGs and Financial Services companies, covering Pakistan, Afghanistan, Central and South Africa, MENA and Latin America.
History
Founded in 1997, EfroTech was based on the single-focus philosophy - Innovation! Operating successfully amidst a throng of competitors and an array of clients who are more informed now than ever before; it has been this single focus that has helped EfroTech stand out and deliver.